A New Look for Interior Design Firm
6th November 2020
When the team at Wattrus Group Limited, specialist building installation and soft furnishings manufacturer, was refurbishing its West Midlands office headquarters, Niglon's Ultima range of wiring accessories was the natural choice.
As well as refreshing their communal spaces, open-plan offices and meeting rooms with new carpets, blind and LED lighting, the team wanted to replace their dated 1980s brass switches and sockets. Niglon's flagship decorative metal range, available in both brushed and polished chrome, was a great choice with the sleek stainless-steel faceplates helping give a really modern look.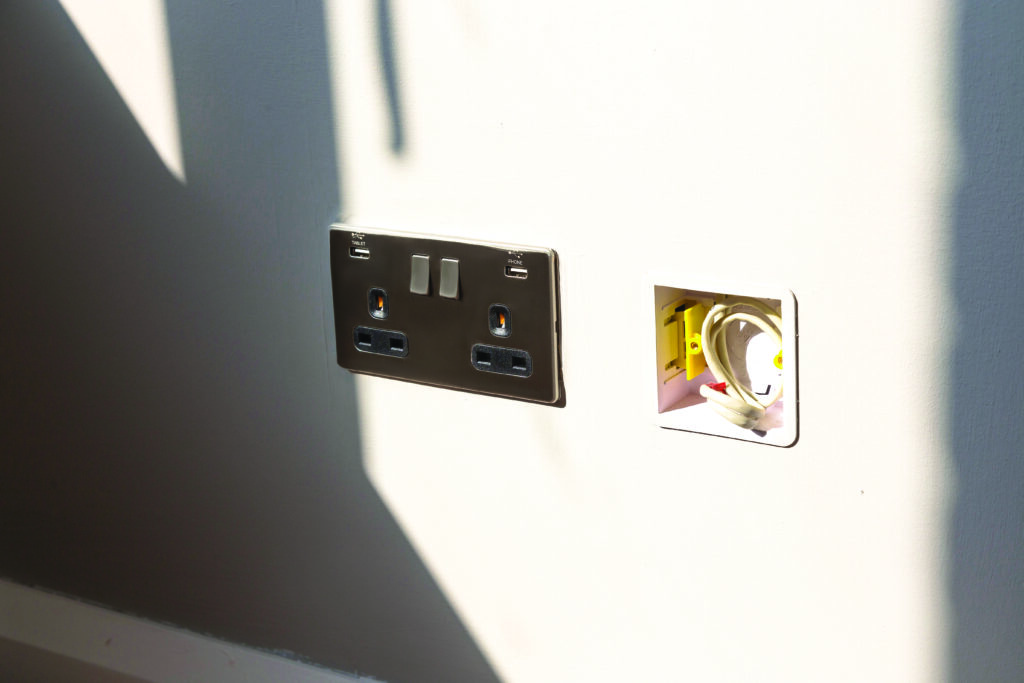 The faceplates are screwless and feature metal-to-metal rockers with LED inserts; and the range is also designed with quality in mind and built to last, with a comprehensive 20-year guarantee.
David Burdon, Wattrus Group Operations Director, said:
"We were keen to go with a product offering as part of our refit works which conveyed a level of interior design equal to that of the rest of the fit-out, and we found just that solution in Niglon's Ultima accessory range. We are very pleased with the results."
Niglon's Oliver Hinley Niglon added: "It was a real pleasure to see the Ultima range – which is often installed in high-end residential schemes – used on a commercial fit out; it is a testament to Wattrus' desire to produce an extremely professional look and feel to their workspace."