NIGLON SWITCHES ONTO SOLAR
8th October 2020
Niglon Limited, the family-owned electrical distributor incorporated in 1966, has had a bright idea.
The company has recently installed a 100Kwp solar PV array on the roof of their central distribution HQ in Solihull.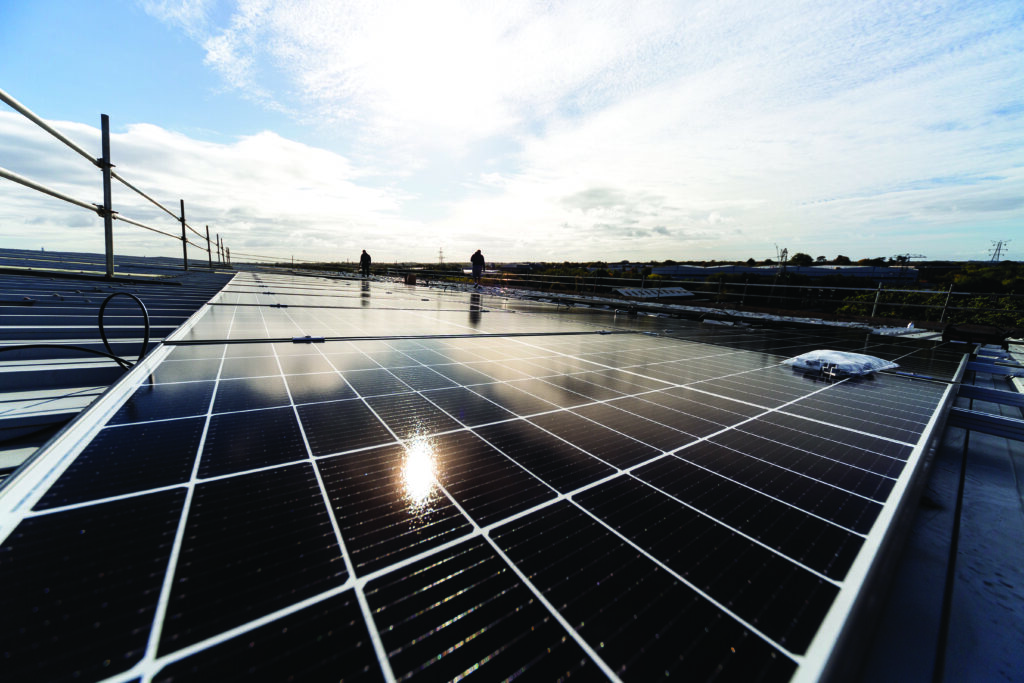 The scheme will save 24 tonnes of carbon dioxide emissions annually, reducing Niglon's greenhouse gas (Scope 1+2) emissions by over 20%. The 141 high-efficiency panels will soon be generating 95,000Kwh of electricity each year – enough to power 30 homes.
Operations Director Oliver Hinley explained: "Opting for solar panels was a big investment decision for the company; however, we were keen to minimise our carbon footprint, mitigate against future increases in electricity costs, and demonstrate our green credentials. It highlights our sincere commitment to reducing our environmental impact, and it also made sound business sense. A 5½ year payback period coupled with the energy security this scheme will provide made the project possible."
The installation was undertaken by MyPower, and a low carbon grant from the ERDF was obtained with the assistance of Aston University and the Midlands Engine.