PROUD TO SUPPORT ELECTRICAL CHARITY
1st June 2021
We are thrilled to announce our partnership with the electrical industry's charity.
As of 1st June 2021, Niglon will be donating 10% of the profits plus VAT from every single sale of our Median wiring accessories products to the Electrical Industries Charity.
The EIC supports individuals and families in need, whether they have been impacted by bereavement, redundancy, illness, or the Coronavirus pandemic.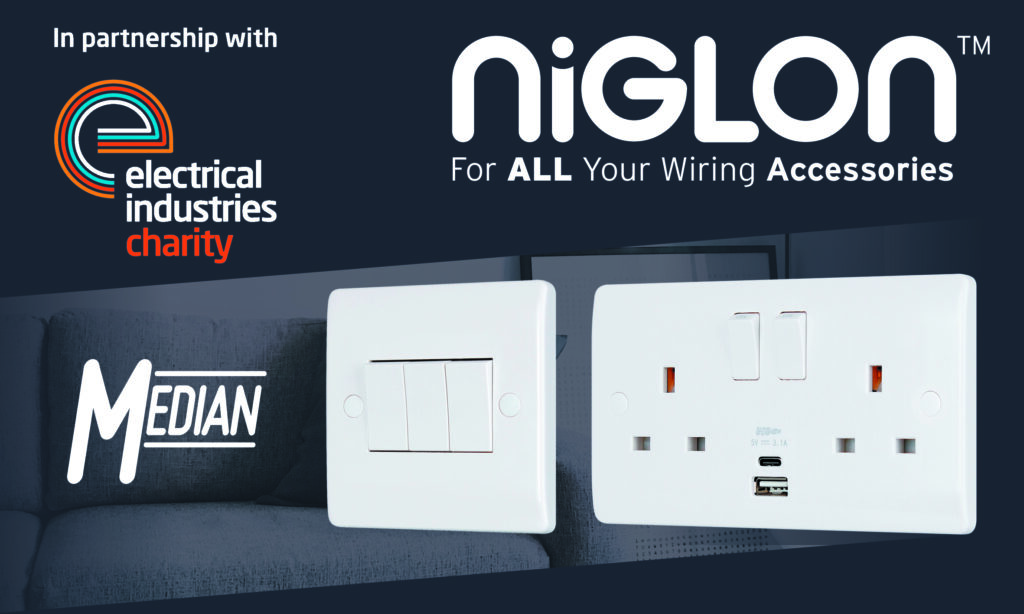 Our Commercial Director Paul Dawson, who has worked in the industry for 32 years, explained he felt strongly everyone should support each other – especially those having a difficult time. He added: "It's been very tough for all of us during the pandemic, and that means sadly there are many more of our peers needing the support of the EIC – which is why we felt this was the right time to launch our partnership with them.
"We didn't want to stand by and watch people struggling with grief, illness, financial or other worries, and that's why we will be supporting the EIC in the long-term not just while the pandemic is ongoing.
"The Niglon team couldn't be prouder to be supporting our industry charity, which was launched more than 100 years ago to support anyone within the electrical, electronics and energy industries experiencing a range of problems including family problems, legal worries, emotional issues or ill health."
The EIC offers a wide range of services including bereavement support, CV help following redundancy or job loss, holistic-based intervention, financial assistance, and an apprentice bursary scheme.
Visit www.electricalcharity.org to find out more, or those wanting to access the charity's assistance can get in touch by emailing support@electricalcharity.org or calling 0800 652 1618. Or visit niglon.co.uk/home/switches-and-sockets/#median to find out about the Median range.